The volleyball game against Mandaree this evening has been postponed. A new date will be announced as soon as it is available. Sorry for any inconvenience.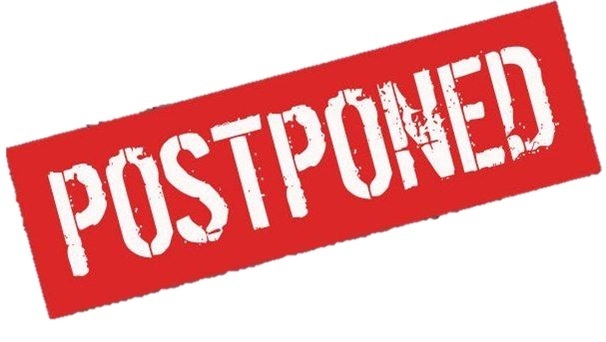 Color Run for elementary students! See attached flyer for more details.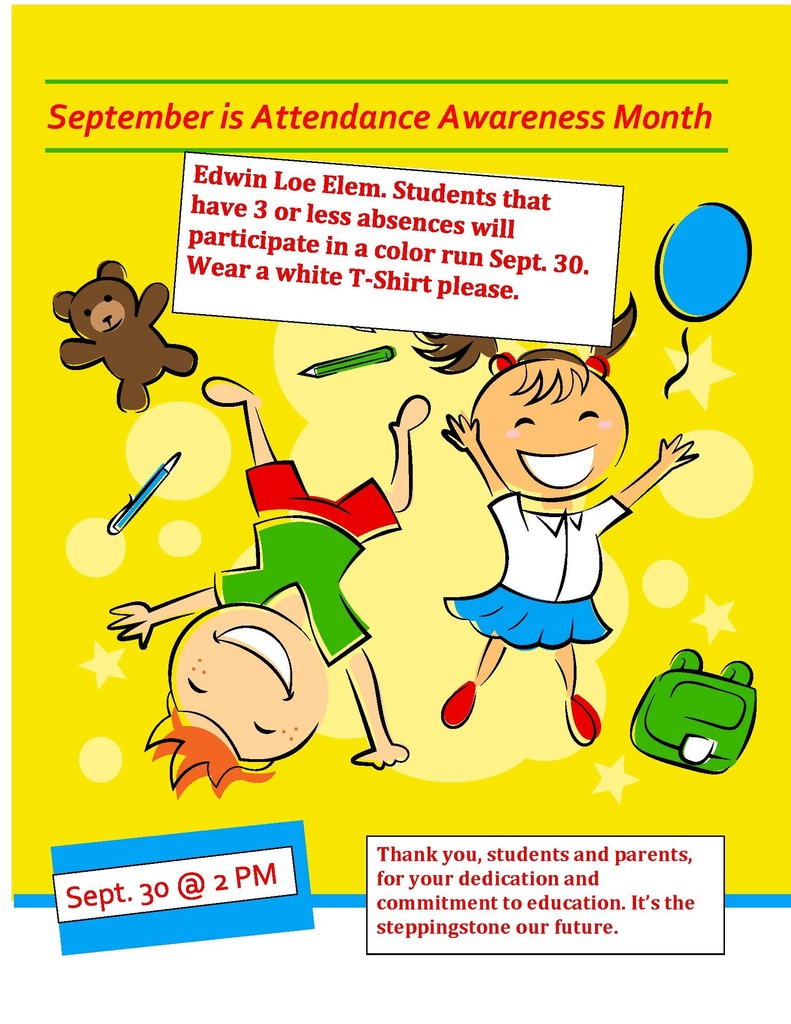 The volleyball game scheduled today at White Shield has been postponed to October 10th. Sorry for any inconvenience.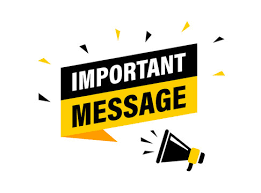 NTHS Announces the 2022 Homecoming Candidates Back Row: Teagan Kinden, Jose Villa, Aidyn Alcon Front Row: Kaylee Bear, Emma Wheeling, Xaria Bell Homecoming week is next week. Coronation will be at 6:30 at the volleyball game against White Shield on Tuesday, October 4th. Dress up days will be all week for all students K-12 Parade for the students and community will be at 3:00 pm (contact Orrin Weyrauch for more information) The homecoming game and senior night will be on Friday October 7th at 7pm against the Trenton Tigers

Seniors and parents: There is a scholarship search night this evening in the HS library from 4 pm to 6 pm.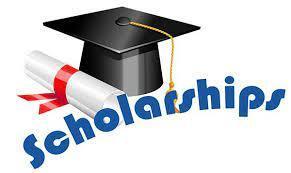 YOUR PHOTOS ARE READY! Good news! JostensPIX was recently at your school to photograph picture day, and your student's photos are now available for viewing and ordering! Click on the button below to get started. VIEW AND ORDER PHOTOS HERE
https://shop.jostenspix.com
PHOTOS NOT APPEARING IN YOUR GALLERY? FIND YOUR STUDENT USING EVENT CODE: FE48422 DID YOU KNOW? • You can personalize your photos with a variety of backgrounds and text • Photos are shipped directly to your home • High-res digital downloads are available • If you have more than one child, you can order together and pay once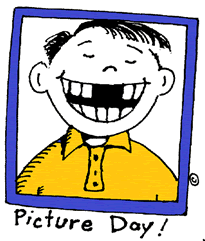 This is a friendly reminder that the retirement celebration will be held this evening at 6:00 pm at the Edwin Loe Elementary cafeteria. A meal will be served.

There is Saturday Academy today at both the middle school and the high school today. The starting time is 9:00 am. We are here to help your child!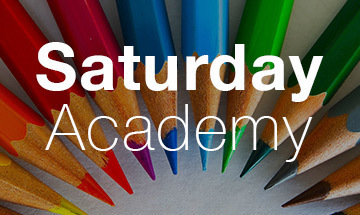 There will be Saturday Academy on September 17th at both the middle school and the high school. The starting time is 9:00 am. We are here to help your child!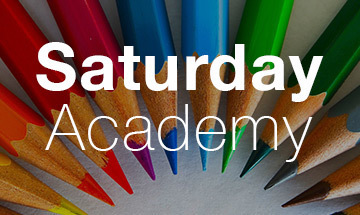 There will be a retirement party honoring Brian Anderson on September 21st at 6:00 pm at the Edwin Loe Elementary School Cafeteria for his dedication and successful coaching career at NTHS for the last 18 years. Everyone is welcome. A meal will be served.

See attached for the Covid Vaccination Clinics in the area.

This is a reminder that there is no Saturday Academy today at the high school.

Picture Day is next week! See flyer for more details.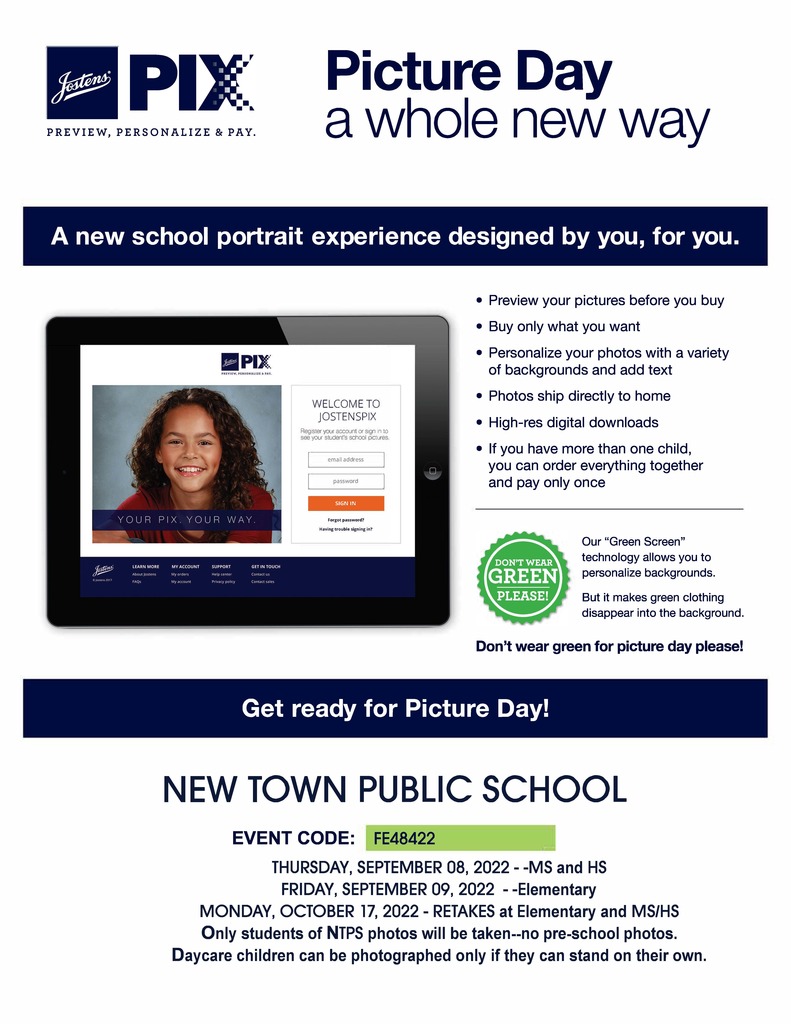 Friendly reminder of the current Covid Protocol being followed at NTPS. Please note the all classrooms are still being sanitized every day and that mask wearing is optional for all students and staff.

See attached for job openings at the New Town Public School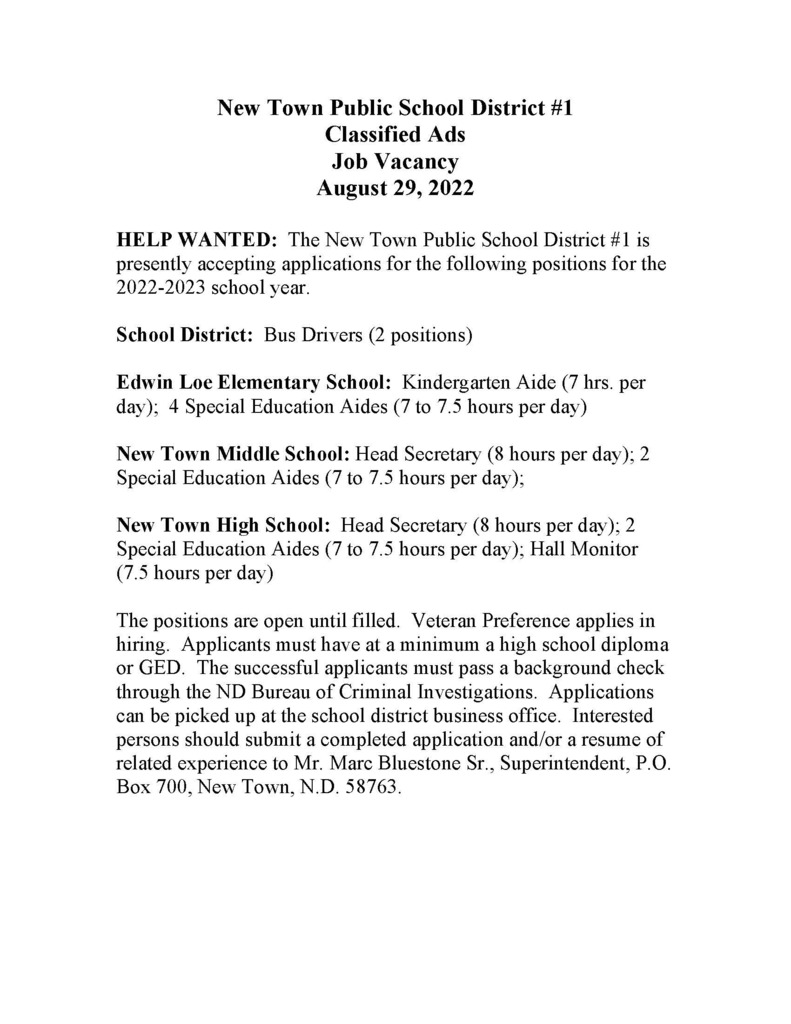 Noon and after-school tutoring begin at NTHS on September 6th. Attached are also the Saturday Academy dates for semester 1.

Students in grades 4-12 will be attending the Silent Drill Platoon from 11:30 am to 1:30 pm on Tuesday, August 30th. See flyer on the school website for more details.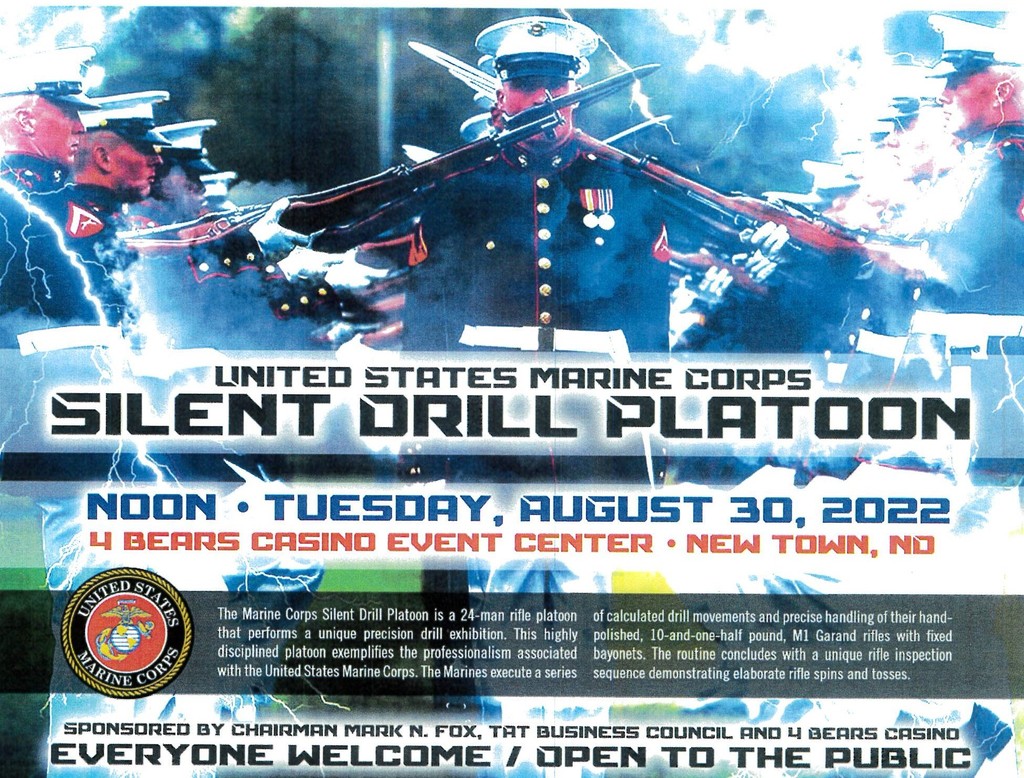 Veterans End of the Summer Bash!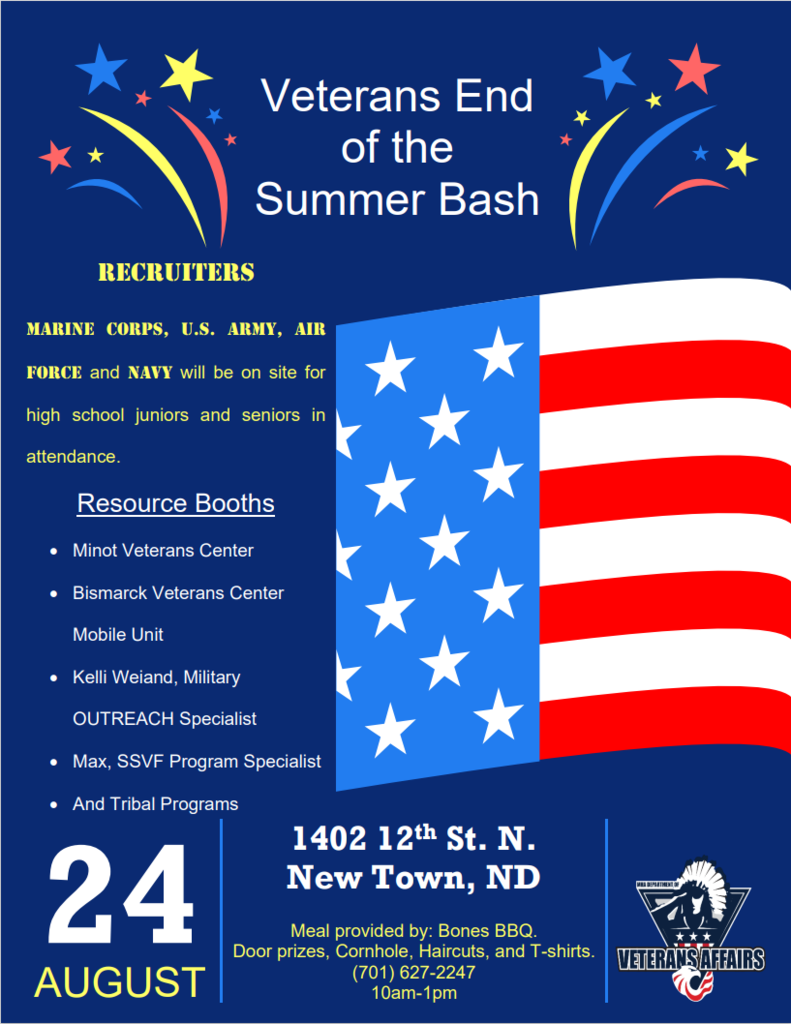 As a parent, do you have questions about your child's….. Power of ICU PowerSchool Login Class Interventions Grades & Attendance District or School Data Well we have a solution for you! Attend a Parent Data Meeting at 5 PM at the elementary school cafeteria on one or all of these dates…... August 29 September 26 October 24 November 28 January 30 February 27 March 27 April 24 A meal will be served and door prizes will be provided. This is the perfect time to learn about your child's school. Hope to see you there! April 27th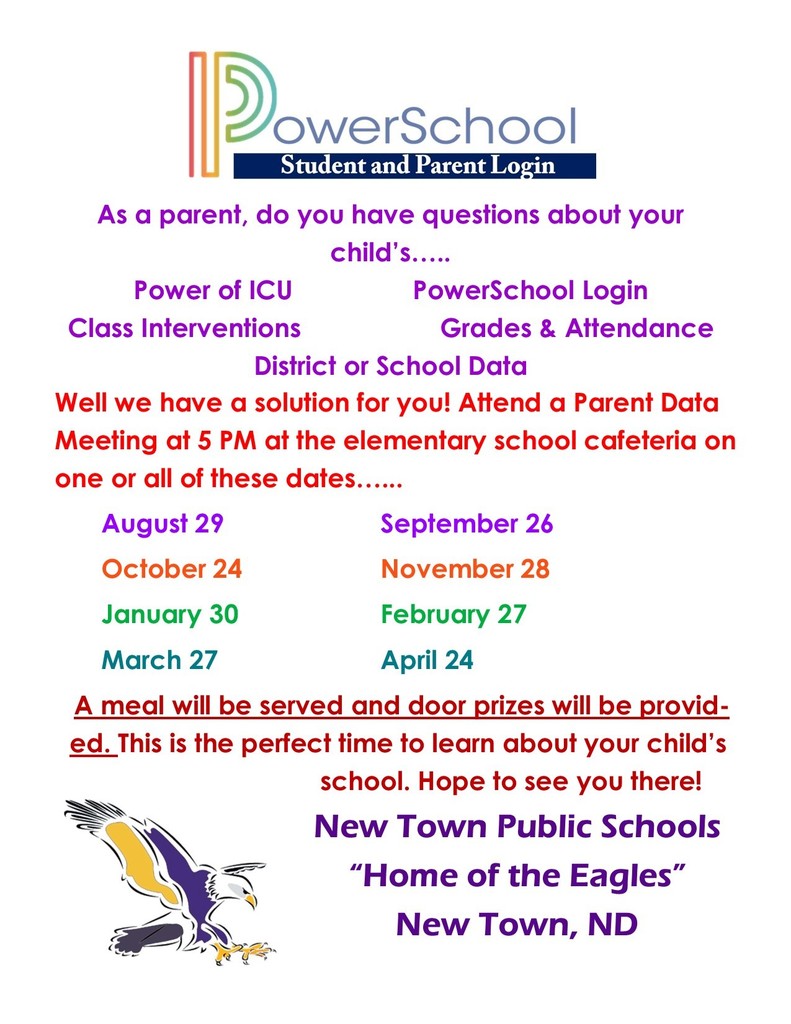 Friendly reminder! There is an informational parent/athlete/coach meeting this evening in the high school cafeteria at 6:30 pm for all middle school and high school students in fall sports. This meeting will discuss the athletic handbook and specifically eligibility. The administration will be available to answer any questions. A meal will be served.